Another pleasurable day on site, yesterday, engaging with the second and third-year Building surveying students and lecturers from the University of the West of England, who visited our Bethel Church site, on Stow Hill, Newport.
Starting with a presentation by the site team, the Architects from Caroe & Partners and Engineer from Mann Williams.
Running through the history of the Listed 1883 Wesleyan chapel building. Built for just £5,484, nearly 140 years ago. The presentations ran through it's congregational decline, unsympathetic fit outs and the later, devastating fire on 15th June 2018.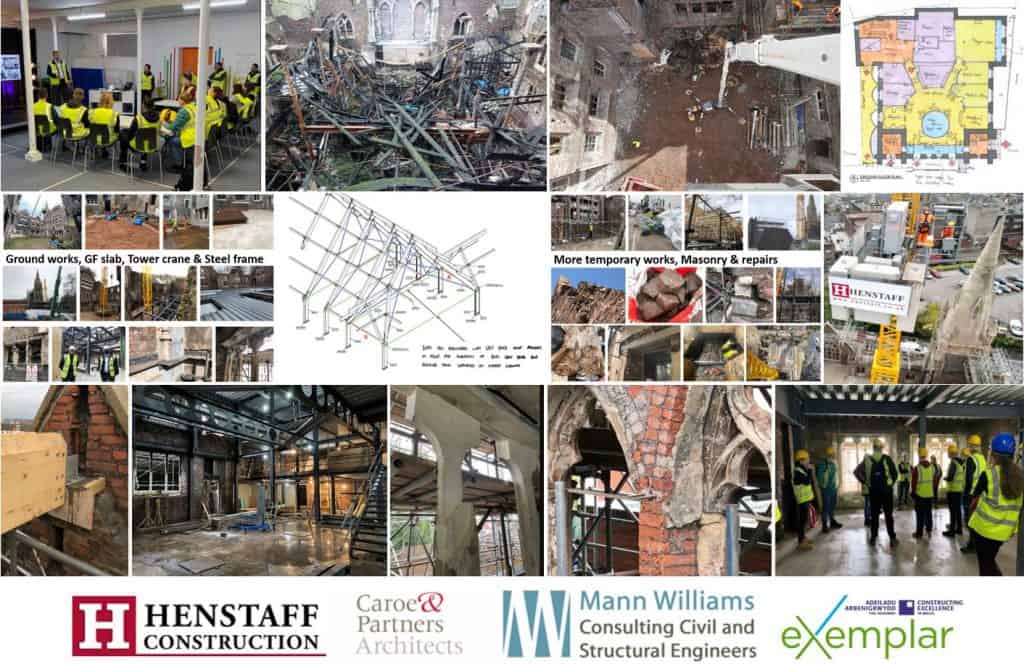 Picking up on Henstaff, Caroe and Partners and Mann Williams joining the client team to literally, rise the building from the ashes.
Working through the enabling contract and making safe of the fire damaged structure. Expanding on the design intent and all of the structural hurdles overcome in marrying up a new steel structure and roof with the listed and traditional structure retained.
Heading out onto site to see the current progress and all of the elements discussed. Including viewing the engineered slim slab design that enabled an additional floor to be included. Discussions with our own trainee Quantity surveyor, Layth. Inspecting the traditional trades and skills of masons and glaziers. Discussing the embodied carbon saved in retaining the structure. Looking at the complexity of the geometry of working with a traditional building and its impacts on the construction progress.
The site team said it was great to be able to be able to actually do these events again after the Covid restrictions. To be able to highlight the skills and satisfaction you gain from working schemes such as these.
Copies of the slides are available at https://youtu.be/Uzyfl1ecp7g , but please contact us if you would like to arrange a visit, for your students.